How can we repel insects? Have you ever asked what you can do to combat mosquitoes by yourself?, Today we are going to show you 15 natural ways to repel mosquitoes using plants, herbs, vitamins and some household remedies.
Plant-based repellents have been used for generations in traditional practice as a personal protection measure against host-seeking mosquitoes. Knowledge on traditional repellent plants obtained through ethnobotanical studies is a valuable resource for the development of new natural products. Recently, commercial repellent products containing plant-based ingredients have gained increasing popularity among consumers, as these are commonly perceived as "safe" in comparison to long-established synthetic repellents although this is sometimes a misconception. To date insufficient studies have followed standard WHO Pesticide Evaluation Scheme guidelines for repellent testing.

1. Chrysanthemum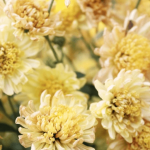 Repel roaches, ants, Japanese beetles, ticks, silverfish, lice, fleas, bedbugs, spider mites, harlequin bugs and root-knot nematodes. The ingredient in chrysanthemums that makes them so effective as an insect-repelling companion plant is pyrethrum. Because pyrethrums can kill flying and jumping insects, they are used in America's most commonly available home and garden insecticide and are frequently used in indoor sprays, pet shampoos and aerosol bombs. Although chrysanthemum flowers can be used to make an insecticidal spray, pyrethrum can be carcinogenic to humans and care should be taken in using them in this form. Make sure you know the risks, Pyrethrins can trigger allergic responses that range from unpleasant to life-threatening. Skin rashes, asthma, and hives caused by exposure to pyrethrins or pyrethrum

2. Rosemary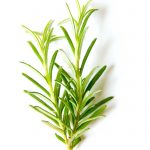 Gathering around the bonfire to roast some s'mores? You might want to toss a little sage into the fire—the scented smoke will keep those pesky critters away. The rosemary herb contains an essential oil which acts as a natural mosquito repellent. Grow rosemary in pots then shift it indoors in winter, since the plant does not tolerate long periods of cold climate. To control mosquitoes in warmer months, place rosemary plant pots in the yard. To make a skin-friendly rosemary mosquito repellant, mix 4 drops of rosemary essential oil and ¼ cup of olive oil and store it in a cool & dry place. Apply as needed on your skin.

3. Parsley
Some know parsley only as an attractive leaf garnish that's ignored, not eaten. It's true that parsley leaves are an attractive plant with small, scalloped leaves, but it has more than a pretty appearance. Parsley is useful as a digestive aid with its high fiber content. This helps move foods through the digestive tract and controls blood-cholesterol levels, but has a diuretic effect as well. A tea made from parsley is a traditional remedy for colic, indigestion, and intestinal gas. As an herb sprinkled in food, it actually helps purify the blood and fight cancer. Eating parsley is now thought to be a way to detoxify the system of harmful compounds like mercury, sometimes found in dental fillings.

4. Thyme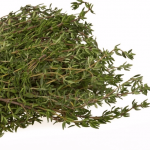 Thyme repels cabbage looper, cabbage maggot, corn earworm, whiteflies, tomato hornworm, and Small White. This low-growing, trailing herb fits well in rocky and sandy locations and adds a lemony kick to your summer cooking. The lovely leaves release a burst of citronella scent when bruised or rubbed and its vining growth pattern makes it a great "spiller" addition to most containers. 'Creeping Lemon' Thyme is a great companion plant for cabbage and broccoli but can be invasive if not kept trimmed back. Better yet, deer hate it but bees, butterflies, and hummingbirds love it! Plant grows as perennial in Zones 4 and warmer; requires no overwintering protection; prefers at least six hours of sun per day; and tolerates most types of soil.

5. Sage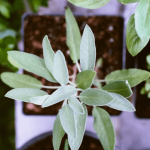 Gathering around the bonfire to roast some s'mores? You might want to toss a little sage into the fire—the scented smoke will keep those pesky critters away. Sage usually comes in one of three ways: fresh, ground, and "rubbed." Rubbed sage literally comes off the leaf almost like a powder and is extremely light and fluffy. Fresh is the most flavorful and fragrant, making the most pungent recipes. When fresh isn't readily available, perhaps your best bet is ground sage, although it tends to lose its strength after a year or so. It's best stored in a cool, dark place, in a glass jar with a tightly fitted lid.

6. Lavender
Valued for its flowers and its fragrance, lavender makes an excellent mosquito repellant. The lavender plant is fairly easy to grow as it needs less care. To make a chemical-free mosquito solution, just mix lavender essential oil in water and apply directly on your skin. To control mosquitoes, keep the lavender plant pots around seating areas on your patio, backyard and garden. You can ensure yourself of blissful evenings.

7. Basil
Basil emits its aroma without crushing the leaves, so you can grow basil in pots and put them in your backyard to control mosquitoes. To keep the mosquitoes away from your body, rub a handful of crushed basil leaves on your skin. Any variety of basil can repel mosquitoes but it is advisable to use lemon basil cinnamon basil and Peruvian basil since they have the strongest fragrances.

8. Mint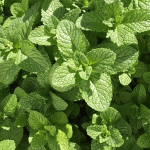 Mint leaves can aid in keeping mosquitoes away. Bonus: Mint essential oils can also help soothe bug bites. It repels aphids, cabbage looper, flea beetles, squash bugs, whiteflies, and the Small White. Its high antioxidant content is just one of the many distinct characteristics that make mint so beneficial for your wellbeing. This herb actually contains vitamins A, B2 and C, as well as minerals like zinc, calcium, copper and magnesium. Menthol, the compound in mint leaves that gives them their distinct aroma, also has analgesic, local anesthetic.

9. Citronella
It dosen't look very beautiful but iot is very useful to repels many insects. Originally used as a perfume, essential oils and extracts from Cintronella plants are so effective at keeping mosquitos away that they're now a go-to ingredient for many commercial repellents. It is also a plant to keep cats out of your yard, but if the cat is your pet, Citronella is not your herb.

10. Marigolds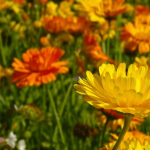 Not only do they look pretty, these colorful and heady flowers also repel insects, since they contain pyrethrum, an ingredient found in many insects repellents.
No annual is more cheerful or easier to grow than marigolds. These flowers are the spendthrifts among annuals, showing a wealth of gold, copper, and brass into our summer and autumn gardens. The flower's popularity probably derives in part from its ability to bloom brightly all summer long.

11. Vitamin B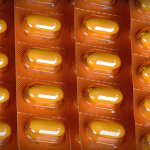 One pervasive claim is that taking vitamin B, or wearing patches and other products that are infused with it, can do the trick. Studies dating to the 1960s suggest that taking small doses of the supplement three times a day during biting season helps to produce a skin odor that mosquitoes find repulsive. But come studies suggest that vitamin B is not an effective mosquito repellent. However vitamin B is a key player in maintaining cell health and keeping you energized, so it is not going to be bad for you,
12. Avoid Alcohol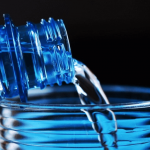 Believe it or not, there might actually be some truth to the claim that alcohol affects your attractiveness to bugs. Paskewitz said a couple of studies have shown that drinking beer could make a person more attractive to mosquitoes."There's possibly something different about the way they smell to a mosquito" or a change in temperature, she said. Conlon said alcohol could play a role because people who sweat a lot tend to attract mosquitoes and drinking could make someone flush and their skin become a little warmer. So, you'd better drink mineral water!

13. Oil of Lemon Eucalyptus 
And for those who want a natural repellent, he suggested oil of lemon eucalyptus, which has been recommended by the Centers for Disease Control. Julia Lawless's Illustrated Encyclopedia of Essential Oils identifies a number of health benefits of lemon eucalyptus oil, which may help against arthritis, bronchitis, catarrh, cold sores, colds, coughing, fever, flu, poor circulation, and sinusitis. Lemon eucalyptus or PMD can be a safe alternative to the most popular synthetic commercial insect repellent today.

14. Cold 
Hot temperatures and water are the favorite conditions for mosquitoes. Air conditioned is not the best way to avoid coughs… but real problem is the environmental impact. So, don't turn it down too low!

15. Fans and Air Circulation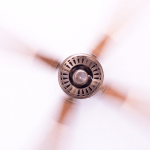 Bring a fan to the party! Mosquitoes don't really like breezes as it can throw off their infrared senses and make it difficult to fly. Sometimes getting rid of a problem is as simple as a cool breeze in Summer. No doubts this is one of the most ecological choices, especially is you use a fan moved by solar energy…
Our Recommendation
Take care of your business, garden and house, read, investigate and chose the best option for you. Not let the insects bother your life, and if you want a pest control treatment… let's call us, we will take care of the pests for you.