In AmazonJack we think there are 5 diferent models of bites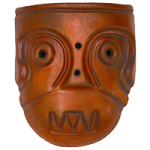 1. BUGS WHO BITE HUMANS: Flying insect, fleas, spiders, scorpions, bed bugs, snakes, etc…
These bugs are often carriers of diseases.
2. BUGS WHO BITE HUMAN FOOD: Roaches, ants, rodents, beetles, earwigs, millipedes, etc…
Rodents are are often carriers of diseases. Even just their droppings can be harmful to you and your family.
3. BUGS WHO BITE LAWN & ORNAMENTAL: Beetles, chinch bugs, army worms, aphids, Caterpillars, white flies, etc…
4. BUGS WHO BITE YOUR BUSSINES: Flying insect, roaches, ants, rodents, etc…
In this age of smartphones and social media, if an insect or rodent is seen in your place of business it can be instantly made public. Not only does it have an affect on your current customers, but also potential customers who might see it online. Our prevention programs are not just good.  They're good business.
5. BITE BACK WITH JACK: And Jack eats all of them.
We have the knowledge, the profesionals and the protocols necesary to take care of your pest problems.