Our Office Number
Call, Text or Whatsapp
561-508-8700
Providing Services For Palm Beach County.
West Palm Beach, Delray Beach, Boca Raton, Lake Worth, Boynton Beach, Greenacres, Mangonia Park, Wellington, Loxahatchee, Gulf Stream, Palm Beach Gardens, Jupiter, Juno, Hypoluxo, Lantana, Hyland Beach…
We are Proud of our Costumer Service
We work hard to increase our customer satisfaction levels.
Amazon Jack recognizes the importance of providing outstanding customer service.
We don't just service accounts. We build relationships with our clients. They become Amazon Jack's family members. And because of our relationships with our customers, we're able to gather customer information and use it to maintain, improve and get the best results.
Our Customer service representatives are accessible, knowledgeable, and courteous.
Once you become part of our Amazon Jack Family, you will have the direct contact with Angela, and she will take care of you personally.
Angela is our Brand Image and our Customer Service Specialist.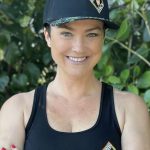 Processing Payments
We can take care of your invoices after every treatment. You provide the information of the credit or debit card you want to choose for your account and for your security, only the last 4 digits of the card and the expiration date will appear in our side. We never ask you for the code in your card.
If you prefer sending a check, we will email you the invoice and will process the payment once we receive it in the office. Our address is 3599 23rd Ave S, bay 5, Lake Worth Florida, 33460.
Finally, if you prefer go to the portal, you can easily enter your payment on line.
We protect you with Secure Payments. Our Merchant Service Provider are a premier provider of merchant services for hundreds of thousands of businesses across the globe. They offer the most modern technology to meet our business and our customers needs.