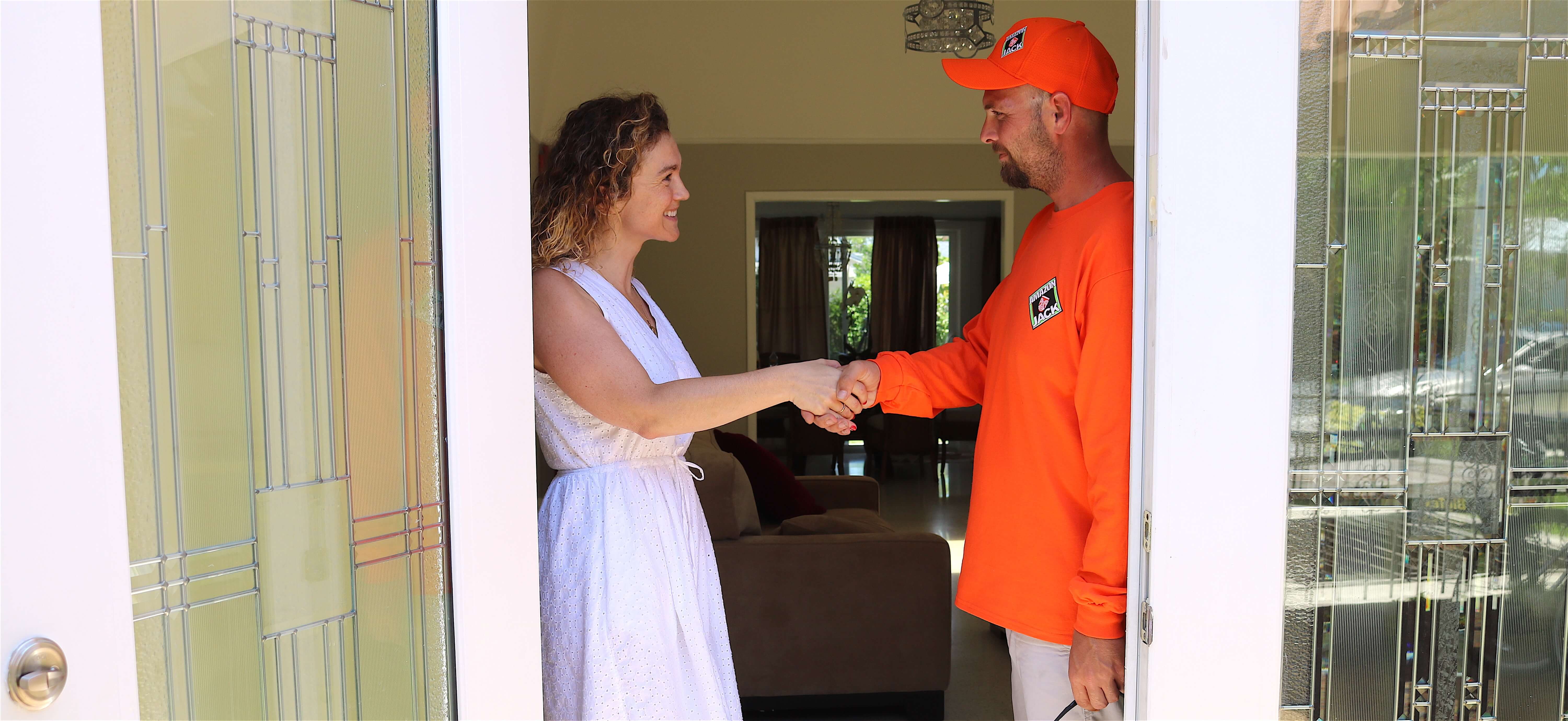 I've been using Amazon Jack's services since January.  They have been doing the treatment at my house, and I am very satisfied with the treatment. Ignacio is very professional and the technicians are very respectful and efficient. I would highly recommend them to anyone!

Angela D.S., Lake Worth
I've been using Amazon Jack's services for 1 1/2 years now.  They have been doing the treatment at my condominium complex where I live for almost two years and at the condominium complex where I work for 1 1/2 years.  We have always been treated with respect and are happy with the pest control, as well as, the lawn and ornamental treatments.  I would highly recommend them!

I am a Fruit and Vegetables Shop's owner and I had a rat and mice problem in my store. I had never seen any one of those undesirable ones around, but every other day I found some clues they had visited my place. I was very worried and I needed someone very discreet. I was looking for a family business and a friend recommended Amazon Jack. Icalled and spoke directly with the owner. He came to my store and took care of the situation as if it was his own business. I trust this company and now they do the pest control in my home as well.
I am an allergic person and was often sick from mosquito bites both inside and outside my home.  They sprayed outside and inside and the owner – who is actually a physician – gave me a lot of recommendations to avoid the bites.  Mosquitoes haven't bitten me at home anymore and the come by monthly to spray outdoors. I am very happy with them.

I have a food business. They came to analyze the space, looked for cracks and crevices and the areas where bugs usually hide. They explained everything I had to do and they gave me a very reasonable budget. They are very discreet and come monthly when there are no customers at the restaurant. We are very satisfied with the results.
I live in a condominium which Amazon Jack has a contract with for treatment. They are available to come and treat our homes each Tuesday and Thursday. We phone the offices and they schedule us. Angela is on the phone, she is Spanish and has a funny accent, but she is adorable and very efficient. Angela gives you a period of 2 hours to when the technician will arrive at your house and they are always on time. They take care the lawn and ornamental also. I am very comfortable with them, because before they started spraying, there were a lot of ants all over the grass.
I live in a condominium, Amazon Jack has very good service and good pricing. They are also very professional and good people.
Very good treatment. Clean people. Using some organic products. Good prices.
I contacted Amazon Jack for spraying. They came over to analize the situation at my home for free before giving me a budget. Ignacio was very nice, respectful and professional. He didn't say I have to stay under the contract and he recommended me a first treatment and then a quaterly maintenance. I don´t have to worry about anything. They also come if I have a kind of urgency. And the technician is also very professional and explains what he is doing.