Looking to protect your business?
We have a suite of commercial pest control services tailored specifically for your
restaurant
warehouse
office
Pest control services can benefit commercial properties of all types. No matter the industry, you can lose business if a customer spots an insect. Our family business, Amazon Jack Pest Control's preventive and control measures can help your business achieve desired results so you can focus less on pests, and more on your business.
Our technicians offer services to businesses throughout Boca Raton, Delray Beach, Boynton Beach, Lake Worth , West Palm Beach, Greenacres, Wellington, Palm Beach, Palm Beach Gardens, Loxahatchee, Juno Beach and Jupiter since 2006. We understand the pests of Florida and the most effective ways to control them.
Pest control for Restaurants
Your customers love your food. Trouble is, pests do, too. That's why effective commercial pest control is essential to running a restaurant safely and profitably. With stakes this high, not just any pest control service provider any will do.
You need a pest control partner you can trust to get the job done right every time. Our Amazon Jack programs have been helping keep pests out of restaurants and commercial kitchens since we started.
Bite Back with Jack: you didn't get into this business so you could worry about bugs, but we did. So let us take care of the pests while you take care your guests.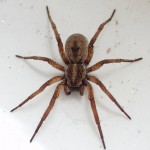 Pests can cause unsanitary conditions, turn patrons away, harm reputations and even result in fines from regulatory agencies.
We understand you are concerned about your reputation and image, and you would never want to find a picture with a roach in association with your restaurant… as a trending topic in a social media network.
Flying insects, roaches, ants and rodents are the most common pests in the commercial business, and Amazon Jack knows how to keep your facility pest-free and protected.
We will always provide written reports designed to identify and correct conditions that are conducive to pest problems.
Eliminate Odors And Foul Smells
Masking odors just doesn't work and neither do service providers who don't go straight to the source to solve the problem. Instead of just covering up bad smells, Amazon Jack can help you prevent them altogether. Partner with Amazon Jack for commercial odor eliminating and neutralizing services.